History of PENCO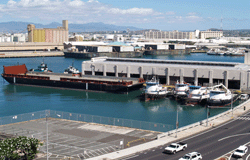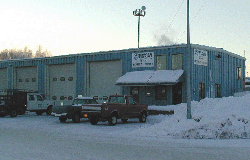 Pacific Environmental Corporation, (PENCO), was formed in 1985 as part of American Marine Services Group, to provide emergency marine oil spill response and related environmental services. It was the Pacific's first commercial operator dedicated to oil spill clean up and has been a participant in almost every major spill clean-up in the Pacific since 1985. PENCO has grown into a cost-effective "one-stop" source for environmental response and remediation, providing equipment, supplies and staff expertise from our Hawaii headquarters office and Alaska regional office.
The Hawaii Headquarters Office continues its motto of "Excellence in the field", while performing and managing response activities from marine oil spills to "Level A" chemical spill response cleanups. To maintain its business viability, PENCO complements its emergency services as a full-service environmental contractor working throughout the Pacific Basin.
The Alaska Regional Office, established in 1994, brought together experienced and knowledgeable Alaskans to complement the existing spill response and environmental capabilities of PENCO. We are pleased to provide a spectrum of inspection and facility maintenance services tailored to meet the Alaskan petroleum and energy industries' needs.
PENCO takes great pride in our ability to help our community solve its complex environmental issues by working year round with governing regulatory agencies while utilizing creative thinking combined with common sense. We offer well thought out, professional solutions to meet your diverse range of environmental needs.